Cisco Network Magic Pro Edition 5.5.9195.0
Cisco Network Magic Pro Edition 5.5.9195.0
Pada kesempatan kali ini saya akan mencoba share aplikasi buat para network admininstrator agar kerjanya makin semangat lagi. ini ialah
CISCO Network Magic Pro Edition 5.5.9195.0.
Aplikasi ini mempunyai banyak fungsi dan fitur yang bisa sobat blogger manfaatkan dalam mengelola jaringan yang sobat blogger kelola. Penasarankan?? langsung aja di cek,,
Dengan menggunakan
Cisco Network Magic Pro Edition 5.5.9195.0
ini sobat blogger bisa memantau siapa saja yang terhubung dengan jaringan kita, jadi kita bisa tau ada tidaknya penyusup yang masuk ke jaringan kita. Berhubung di rumah temen saya juga mengelola hotspot kecil-kecilan, jadi pas saya coba aplikasi ini, ternyata recomendeed banget lah buat sobat blogger.
Selain untuk memantau, aplikasi ini juga bisa untuk merapair koneksi bila terjadi problem, file sharing, control internet access, mengambil screenshot desktop pc yang terhubung je network kita, dll.
With point-and-click ease, you can:
Connect your devices together in minutes
Share Internet connections, printers and files
Protect your network with enhanced WPA security capabilities and status alerts
Repair your network and Internet connections to stay online and productive
Control access to the Internet and track online activity with remote desktop screenshots
Features:
Easy to Use- No IT Expertise Needed
Perform tasks from centralized location
Connect to the network
Add a Device
Wireless Connection Manager
NAS Support
Share Folders & Printers
New Security Enhancements(encryption support for WPA)
Monitor and Control - New Parental Monitoring
Network Reports - Web sites visited, software application used, and devices added or removed
Manage and Troubleshoot
Internet Speed Test
Health and Security Alerts - Proactively monitors network's activity and health
Internet Connection Repair
Create a seamless network across Windows, XP, Vista and Mac
System Requirements:
Operating system: Microsoft® Windows® Vista (all editions including 64-bit editions), Windows XP (all versions with SP1 or later, including x64 edition), Windows 2000 Pro (SP3 or later)
Processor: Intel® Pentium® III or equivalent
Memory: 256 megabytes (MB) RAM for Windows 2000 and XP; 512 megabytes (MB) RAM for Windows Vista
Network adapter: wired (Ethernet) or wireless, with Internet connection (router, gateway)
Disk space: 100 megabytes (MB)
Web browser: Microsoft Internet Explorer version 5.5 or later
Untuk
aktivasi Cisco Network Magic Pro Edition 5.5.9195.0
sendiri sangatlah mudah, sobat blogger hanya perlu copy paste file patch yang sudah di sediakan dalam paket download ke folder
"C:\Program Files\Pure Networks\Network Magic\nmapp.exe"
.
Jalankan patch, lalu klik patch.
Selesai.
Oiya, sebelum tahap patching, sebaiknya sobat blogger aktifkan Cisco Network Magic Pro Edition ke
TRIAL
dulu yah, baru deh di patch dengan cara di atas. Ok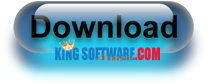 Tags:
Design Graphic / Image