Super Utilities Pro 9.9.12
Super Utilities Pro 9.9.12 | 5.01 Mb
Super Utilities Pro offers 27 tools for fixing, speeding up, maintaining, and protecting your PC. It encompasses four suites of utilities: system cleaner, privacy protector, system maintenance, and special utilities.
System Cleaner features a spyware-removal component as well as tools for cleaning your disk and the registry, and for performing routine maintenance tasks.
A privacy protector assists in protecting and securing sensitive information. You can hide or lock folders, clean your system tracks, password-protect applications that hold sensitive data, delete files, and hide IE favorites and start menu items from view.
System maintenance will help automate computer maintenance jobs to keep it smooth, fast, and error free.
The application includes task manager-like functions, Internet Explorer customization tools, and valuable system information. Special tools let you schedule shutdown times, locate and back up your drivers, and identify space-hogging folders.
Download Here: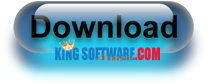 Tags:
System Tools