Rental Calendar v2.8 Whit Crack
Rental Calendar v2.8 Whit Crack | 17.34 Mb
Aplikasi ini Sangat Menarik sekali menurut saya sob aplikiasi ini berfungsi untuk mencatat transaksi peminjaman barang atau documents,misalnya untuk usaha (Rental mobil,r ental CD/DVD, rental, komik, rental PS2) yang di pinjamkan utk dibawa pulang,dan lain-lain.
Kita bisa mengambil contoh demikian, anda yang mempunyai usaha rental mobil,dengan menggunakan aplikasi ini maka anda bisa mengetahui dengan mudah kapan orang itu meminjam kemudian kapan mobil anda harus dikembalikan oleh orang tsb.Sehingga pendataan rental mobil anda menjadi lebih professional pengelolaannya dengan menerapkan aplikasi ini pada usaha rental mobil anda tsb.
Jadi aplikasi ini dapat digunakan untuk pembukuan usaha rental apa saja,tergantung usaha yang anda miliki.
Berikut Previewnya SOb:
System Requirements :
To use Rental Calendar your computer must have one of the following Windows operating systems:- Windows ME, 2000, 2003, 2008, XP, Vista, 7 (32-bit & 64-bit).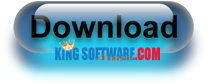 Tags:
Design Graphic / Image