VMware Workstation 7.1.2 Build 301548
VMware Workstation is powerful desktop virtualization software for software developers/testers and enterprise IT professionals that runs multiple operating systems simultaneously on a single PC. Winner of more than 50 industry awards, VMware Workstation transforms the way technical professionals develop, test, demo, and deploy software.
VMware Workstation is an integral component of any serious technical professional's toolkit. Innovative features help software developers, QA engineers, sales professionals, and IT administrators to reduce hardware cost, save time, minimize risk, and streamline tasks that save time and improve productivity.
With support for over 200 operating systems including Windows 7, Windows Server 2008 R2 and over 20 other versions of Windows, along with Redhat, Ubuntu, OpenSuse and 26 additional versions of Linux. VMware Workstation delivers the broadest guest platform support for running multiple operating systems at the same time on your PC.
Features & Benefits:
• Comprehensive Windows 7 support, including Easy install, 3D Graphics Support, live thumbnails, desktop preview, and XP mode.
• Install and run VMware vSphere 4 and VMware ESXi as a guest OS.
• AutoProtect makes it easy to go back in time when things were good, with automatic hourly, daily, or weekly snapshots.
• Remote Replay Debugging makes it easier to analyze and to debug hard-to-reproduce software defects.
Essential features such as virtual networking, live snapshots, drag and drop and shared folders, and PXE support make VMware Workstation the most powerful and indispensable tool for enterprise IT developers and system administrators.
VMware Workstation provides the most dependable, high performing, and secure virtual machine platform. It offers the broadest host and guest operating system support, the richest user experience, and the most comprehensive feature set. Automate and streamline tasks to save time and improve productivity. Run applications in Linux, Windows, and more at the same time on the same PC with no rebooting.
Evaluate and test new operating systems, applications and patches in an isolated environment. Demonstrate complex software applications on a single laptop in a repeatable, reliable manner. Rich integration with Visual Studio, Eclipse, and the SpringSource Tool Suite make it incredibly easy to debug applications on multiple platforms.
VMware Workstation enables users to:
• Configure and test multi-tier applications, application updates, and operating system patches on a single PC
• Easily restore or share archived test environments, reducing repetitive configuration and set-up time
• Streamline computer-based training by allowing students to always start from a "clean" state and experiment with multiple operating systems, applications, and tools in secure, isolated virtual machines
• Run software demos of complex or multi-tier configurations on a single laptop
• Accelerate help desk resolution of end-user problems with a library of pre-configured virtual machines.
Operating System Support :
All Windows 32-bit and Windows 64-bit
Resolved Issues :
* In some cases upon starting a virtual machine, the USB arbitration service might fail to start on systems that do not have a device identified as USBFDO-0 and prevent the use of USB devices in the virtual machine. The following error message appears," Host USB device connections disabled". For this release, the USB arbitration service is updated to start whenever a USB device exists even if no devices meet this criteria.
* When a host system failure occurs during a virtual machine disk operation, attempting to power on the virtual machine or mount the virtual disk using the VMware Disk Mount utility causes the following error messages to appear, " Cannot open the disk... The specified virtual disk needs repair" and "Error reading volume information. Please select another disk file". There is no data lost during this process. VMware Workstation 7.1.1 fixes these issues and enables virtual machine operations to resume.
* Mapping a virtual disk with multiple partitions to a drive on the host machine and enabling write access only succeeds if you are mounting the first partition. This update enables other partitions to be successfully mounted and accessible to the host operating system.
What's New in VMware Workstation 7.1
* Support for 8 virtual processors (or 8 virtual cores) and 2 TB virtual disks.
* Support for OpenGL 2.1 for Windows Vista and Windows 7 guests.
* Greatly improved DirectX 9.0 graphics performance for Windows Vista and Windows 7 guests. Up to 2x faster than Workstation 7.
* Launch virtualized applications directly from the Windows 7 taskbar to create a seamless experience between applications in your virtual machines and the desktop.
* Optimized performance for Intel's Core i3, i5, i7 processor family for faster virtual machine encryption and decryption.
* Support for more Host and Guest Operating Systems, including: Hosts: Windows 2008 R2, Ubuntu 10.04, RHEL 5.4, and more Guests: Fedora 12, Ubuntu 10.04, RHEL 5.4, SEL 11 SP1, and more.
* Now includes built in Automatic Updates feature to check, download, and install VMware Workstation updates.
* Ability to import and export Open Virtualization Format (OVF 1.0) packaged virtual machines and upload directly to VMware vSphere, the industry's best platform for building cloud infrastructures.
DOWNLOAD HERE: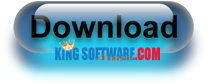 Note :
Join Files With FFSJ
Tags:
System Tools