Playstation 2 Emulator
Playstation 2 Emulator | 11.65 Mb
Here is all you need to run Ps2 games on your Pc. The pack includes emulator itself plus PS2 bios for All Countries.
Playstation 2 Emulator is a program that can load Playstation 2 GAMES and play it on PC Computer.Playstation 2 Emulator contains all Plugins and all BIOS From Click-2U Modders. It's a good idea too play ps2 games on pc.
Instructions Included
:
Plugins for DX9 and 10 included and if you have a Dual Core CPU you will get even better FPS with one of the plugins included.
Recommended Processors:
Intel Core 2 Duo / Core i3 @ 3.2Ghz or faster
Intel Core i5 / i6 / i7 @ 2.66Ghz or faster
AMD Phenom II / Athlon II (X2, X3 or X4) @ 3.4Ghz or faster
Recommended VGA cards:
Nvidia Geforce 8800GT or better
ATI Radeon 4750 or better
Other Hardware Recommendations:
512 mb or above of System Memory:
Windows XP With Service Pack 3
Windows 2000
Windows XP 64 With Service Pack 1
1 GB or above of System Memory:
Windows Vista 32/64
Windows 7 32/64
Screenshot :
Sedikit Info :
Bagi Sobat yang Mempunyai Computer yang sudah direkomendasikan . SObat Bisa Download Emulator PS 2, dan anda tidak Perlu Beli PS 2 lagi enakan???, Tinggal download saja Emulatornya.
Konfigurasi sedikit, dan beli sepasang joyStik.Bisa Langsung Main deh. juga...Tinggal Beli DVD game PS 2 nya saja...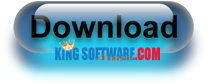 Update:
Download 4 PCSX2 Proper Memory Cards
Tags:
Games