Windows Extreme Seven 2009 Premium
Windows Extreme Seven 2009 Premium | 874 Mb
Program Type : OS
Platform : Windows XP Pro SP3
Language : Multi-Language
Image Type : ISO
3 IS THE MAGIC NUMBER :
Premium
this edition will be like a lite/basic version of Extreme Seven 2009, it will have SOME new hotfixs, programs etc. and it will fit onto a 700mb CD
Ultimate
this is the ultimate version for Extreme Seven 2009 it will have ALL the new hotfixs. and it will have more programs preinstalled and will come with the "Extreme Seven Software Pack" it will also included more Windows Seven Look-A-Like appz. will fit onto a DVD
XGamer
this will be the edition that gamers should go for has it would have more tweaks then the other versions and it will have DirectX 10 preinstalled and will have Drivers installed also, the size of this version will fit onto a DVD
ES2009 [FINAL] CHANGES SO FAR :
- "TrueTransparency" replace with "FastAero"
- "Internet Explorer 7" replace with "Internet Explorer 8″
- "Firefox 3.0.4″ replace with "Firefox 3.0.5″
- New impoved logon screen
- New Windows 7 theme
- New delfaut sound pack
- New windows 7 font added
- New start menu shortcut "Visit **********"
- New cursor pack added
- New version of Kaspersky Internet Security + key
- New reg tweaks
- New Extreme Seven Addons
- New "Display Properties" Tab called "SlideShow"
- Fixed run dialog box
- Fixed System Information
- Faster startup/shutdown
- Add/fix windows seven bootscreen
- Fix/New
Logon Screen
- Fix unknown serial key errors
- Fix 30day limit
- Extreme Seven is now 100% Genuine
- New windows media player skin add (windows Seven)
- Extreme Seven Addon Pack 3.0.2 added
- Fix Windows 7 Notepad startup problem
… more BIG/SMALL changes will be done
SOFTWARE PACK VERSION 1 DETAILS
- ConvertXtoDVD 3
- ImToo Mp3 converter
- ImToo Mp4 converter
- Cyberlink
- Hide Window Plus 2
- Microsoft Office 2007 Ultimate + Service Pack 1
- Visual Basic 6 Professional
- Restorator 2007
- Recover My Files 3
- UltraEdit v14
- UltraISO
- WindowBlinds 6
…list may change went ESSP is released
REPORTED ERRORS
- shell32 errors (fixed)
- serial key and activation problems (fixed)
- cursors not installed (fixed)
- ES2009 not genuine (fixed)
- Small bug in setup (fixed)
- no default wallpaper on first startup (working on it)
- Icons problem/bugs (fixed)
- games/setup file errors (fixed)
…if you have tested "beta 1/2″ and you have found other errors/bugs which have not been listed here then please PM me (if picture of error can be taken it will be a BIG help)
FINAL edition of Extreme Seven 2009 is really great, and there has been BIG changes in the system alreadly including new themes, wallpapers, icon, new PRE-INSTALLED windows 7 appz etc which was not included in the BETA release.
Other Changes:
- re-edited/HQ logon screens
- re-edited/HQ setup menu
- setup/installing errors fix
- IE7, FF3 and GC all pre-install also
- shell32 file errors found and fixed
- windows 7 notepad and calculator added
- Windows 7 Explorer Look-A-Like (See Picture 2)
- Kaspersky Internet Security 2009 now pre-installed
INSTALL NOTES
:
1. Unrar and burn with Nero/UltraISO
2. License Product key intergated.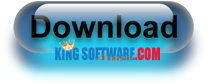 Password For Unrar :
vndownload.org
Tags: